Vacation, trips to the beach, and lazy days by the pool — it's official! Summer is here.
But for many business owners, it can also mean a summer sales slump. Clients and customers go on vacation, employees book time off, and new projects and purchases may be delayed — all of which can result in a predictable slowdown of business.
But predictable does not have to mean inevitable! No matter what you sell, there are ways you can combat that dip in sales and traffic, and even see a profitable improvement. Even if you run a seasonal business that sees sales heat up in the summer (bikinis and bellinis anyone??), you can still take steps to make this your best summer ever.
That's why we're running our second annual Double Your Summer Sales Challenge! We're challenge our members to stop making assumptions about the summer slump, and start taking action to double your sales for the summer!
If you're curious about the Double Your Summer Sales Challenge and Business Class, I'm giving away a free Double Your Sales Starter Kit so you can get a free taste! Just click here to get started and see what this challenge is going to be all about!
And in the meantime, here are three ways you can challenge yourself to beat the summer slump:
3 ways to double your sales this summer
If you don't have something to sell — do a beta launch
If you don't have a product or service ready to sell yet, you may think you're disqualified from this challenge.
Wrong!
This year, we're adding a new track to the Double Your Summer Sales Challenge for people who haven't got a product or service ready to sell — or who are in the midst of developing something new.
If you don't have something to sell, your best bet is to set up a beta launch. This means identifying an offer, outlining the product or program, finding a niche audience to offer it to, and selling it!
The term "beta testing" is a term that comes from software development. In that world, a "beta tester" is an outside user who gets a first crack at using the software. (Alpha users are usually members of the team.)
In the entrepreneurial world, we use the term "beta group" or "beta offer" to refer to a small group that gets to test a new program, product, or offer before the general public.
The good news is, you can put together and launch a beta offer in a very short period of time — like a four-week challenge period, for example!
If you have an existing program or service — do a webinar launch
If you already have a program or service you can sell this summer, one of your best bets is to run a launch with a webinar. This is one of the best ways I know for people with an existing program or service to relaunch and make more sales.
Why a webinar? Because it creates a sense of urgency.
If you have existing programs or services, one of your biggest hurdles to new sales is convincing people to take action now. If your customers know something is always (or regularly) available, they have to incentive to make a decision to buy.
A webinar is the perfect opportunity to create that sense of urgency, even for a product or service that is always available. One simple way to do that is to offer a bonus for people who purchase on the webinar, or within a short time period (24–48 hours) afterward. If they don't make a decision, they lose out on the bonus.
If you have physical products to sell — do a sale or promotion.
If you have a physical products business, a summer promotion is a great opportunity to move existing stock in anticipation of the holiday buying season later in the year.
There are lots of different ways to run sales and promotions: offering a discount on the entire purchase, a discount on select products, a bonus, a buy-one-get-one, or even a promotion with no discount, but that promises another benefit, like a donation to charity.
Just like with a webinar, a sale or promotion adds urgency to your offer because it's only available for a limited time. And that gets people to get off their beach chairs and make a decision!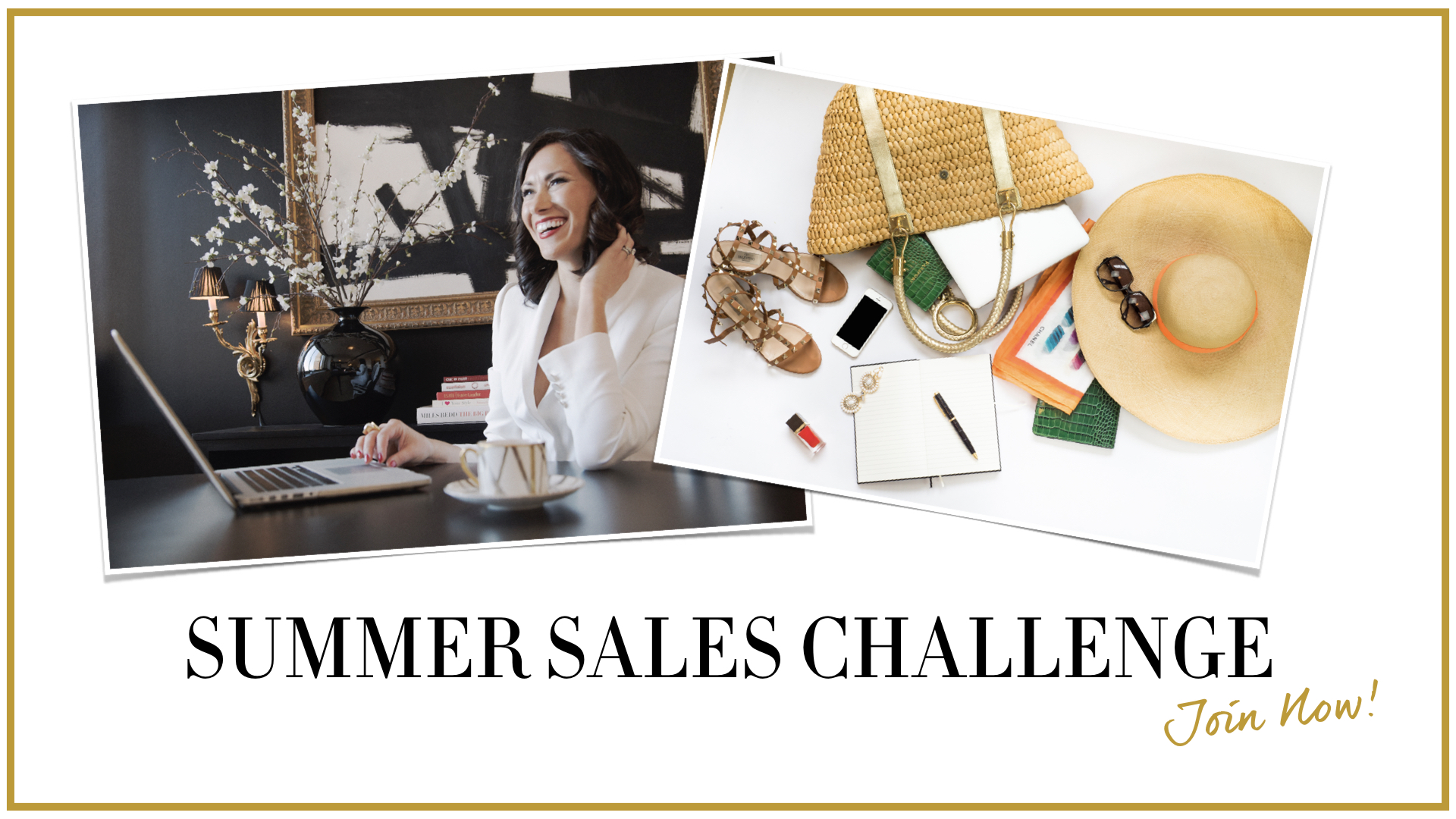 Join the Double Your Summer Sales Challenge
Remember: The "Double Your Summer Sales Challenge" will only be available to members of Business Class, so if you're excited and want to participate, click here to sign up now. We'll be pointing you to all the amazing resources inside Business Class you'll need to get the job done, which makes the Double Your Summer Sales Challenge a perfect introduction to everything Business Class has to offer!
And if you want to get a head start on preparing for the Double Your Summer Sales Challenge, don't forget to download our Double Your Sales Resource Kit! Click here to get started now.